How to rig a post remote camera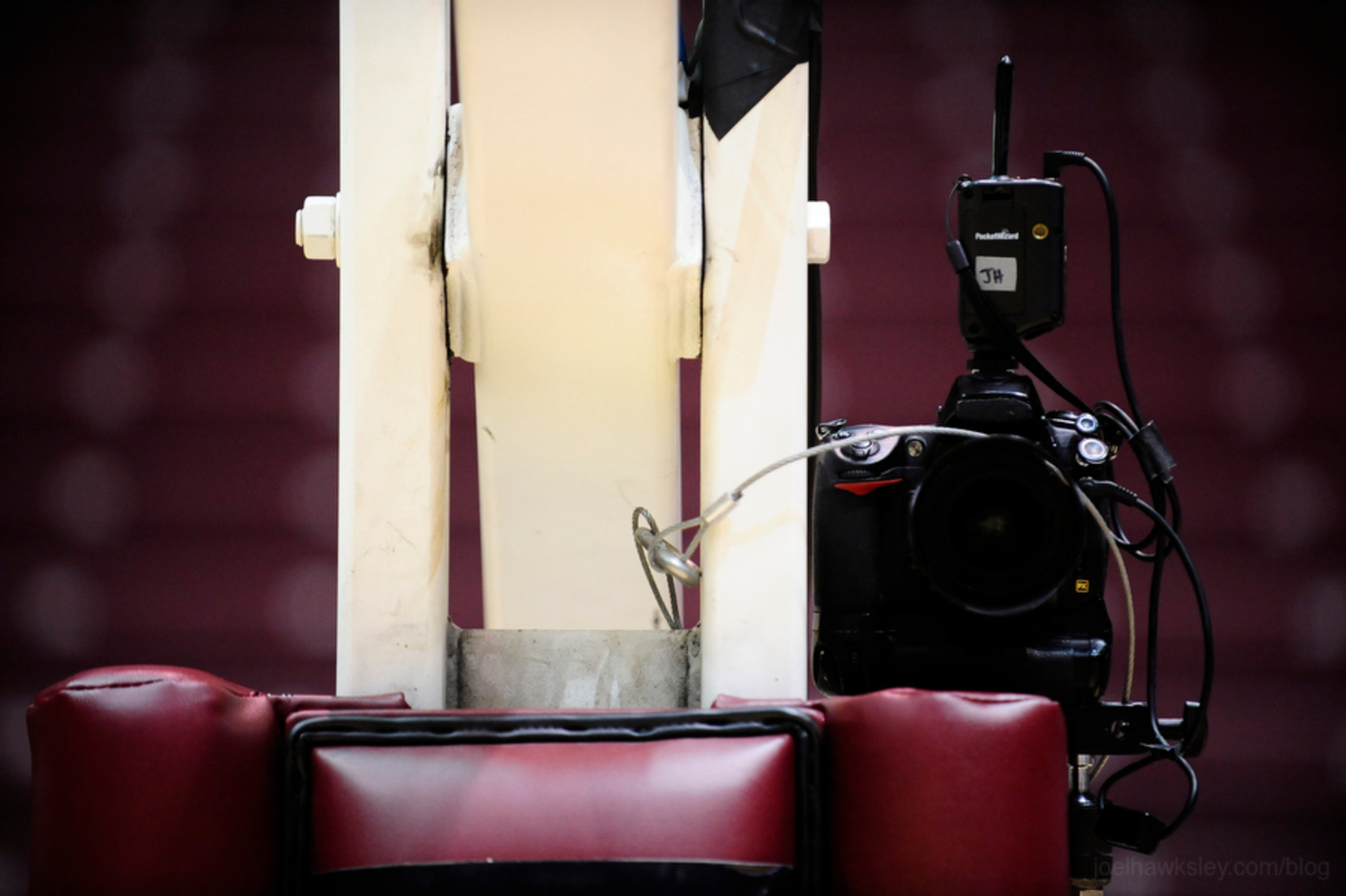 My post remote camera rigged for today's SIU women's basketball game.
Just a quick set of notes here on working with post remotes, probably my favorite type of camera setup to do for basketball games.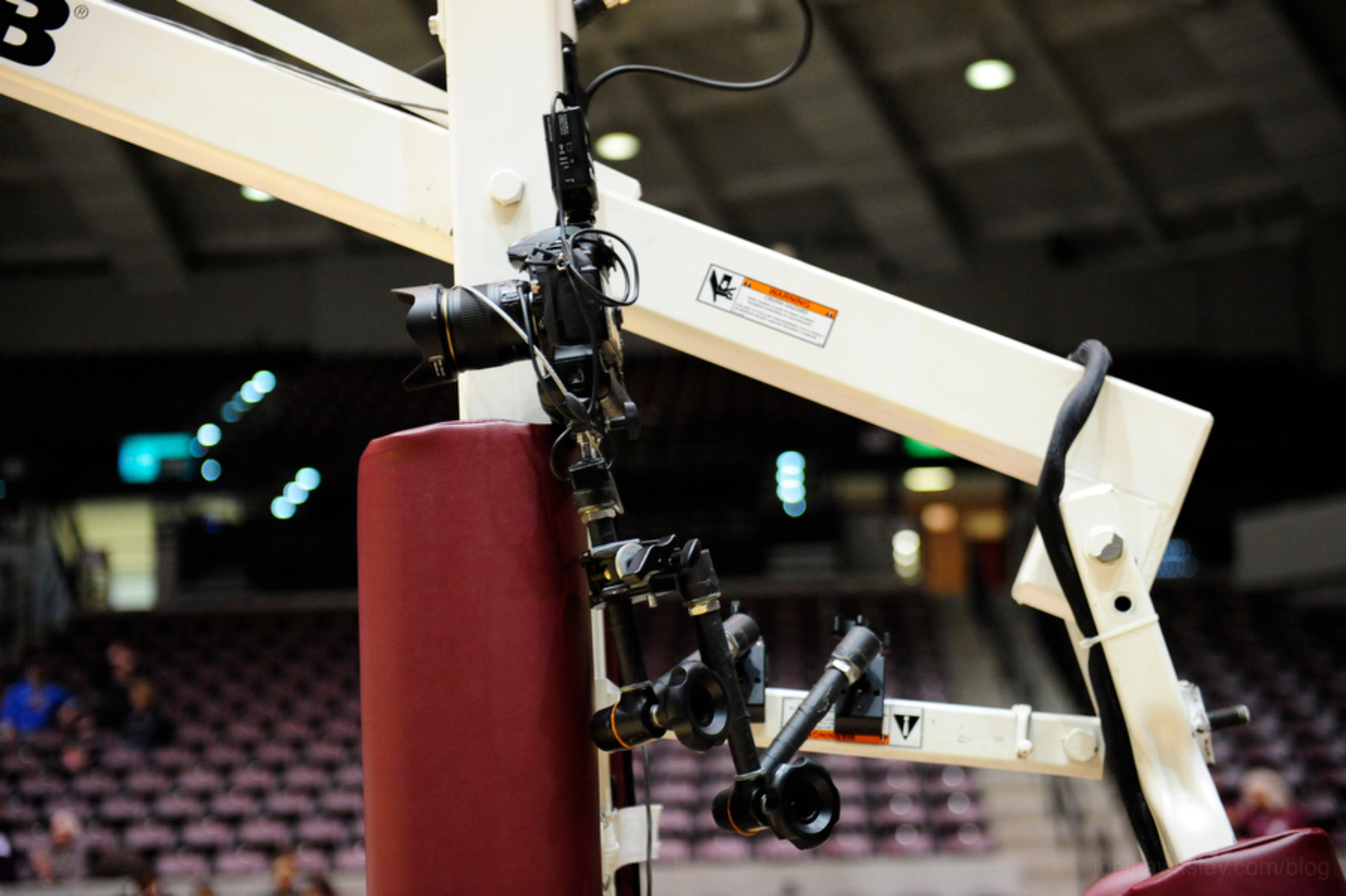 The camera in position, behind the padding to protect the lens.
Gear wise, I use the same kit I use for my backboard remotes. For rigging, the same approach applies to this setup: two magic arms and a safety point above the camera. I normally use a 28mm prime lens, but anything from 16-35mm tends to work well from this position. I aim the camera straight out and focus on the net. At f/5, most of the near-basket action falls within this zone.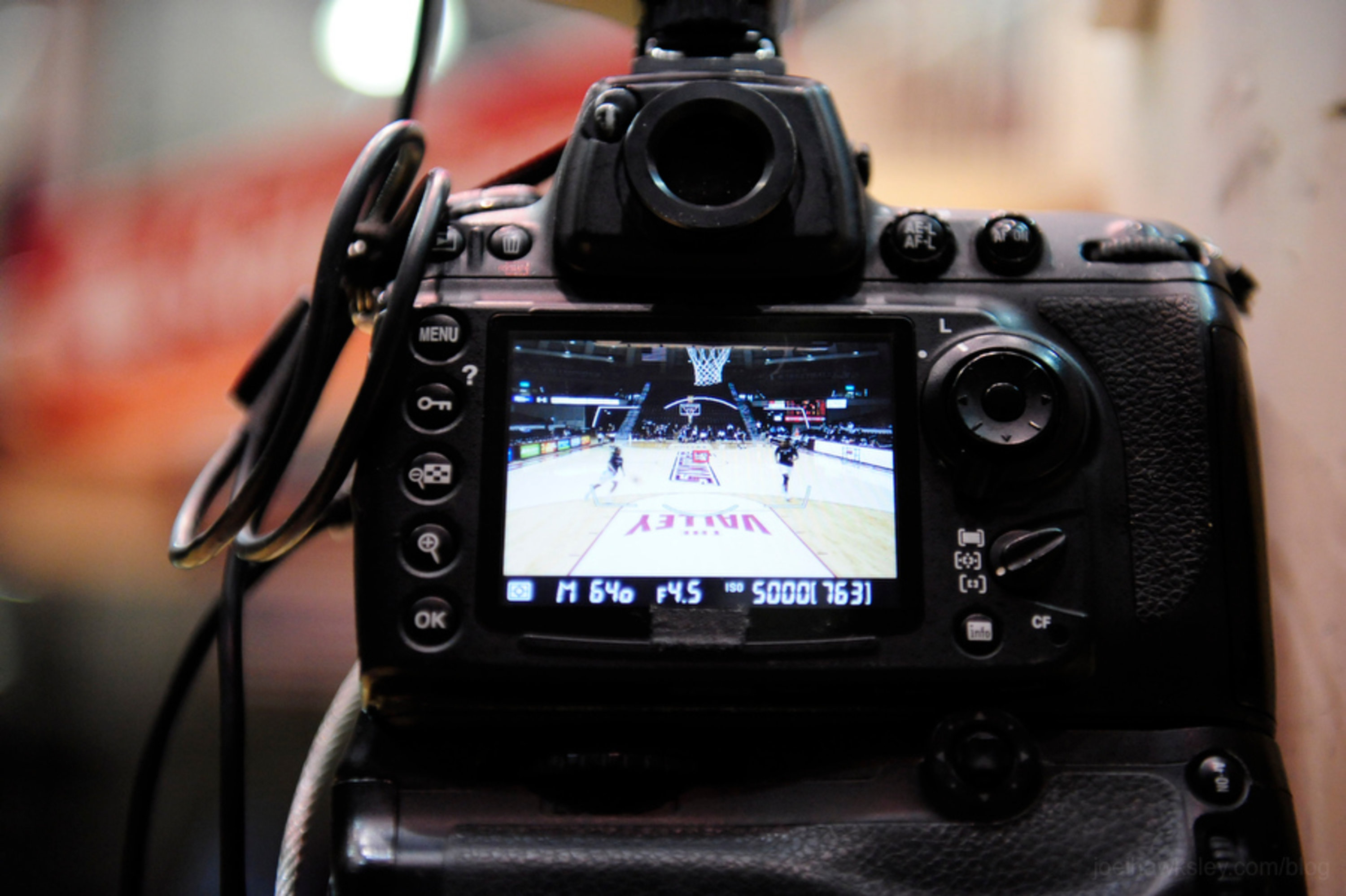 Using Liveview on my D700 to line up the shot.
With everything lined up, I trigger the remote using my near-court camera, which is usually a D3 with a 24-70mm lens.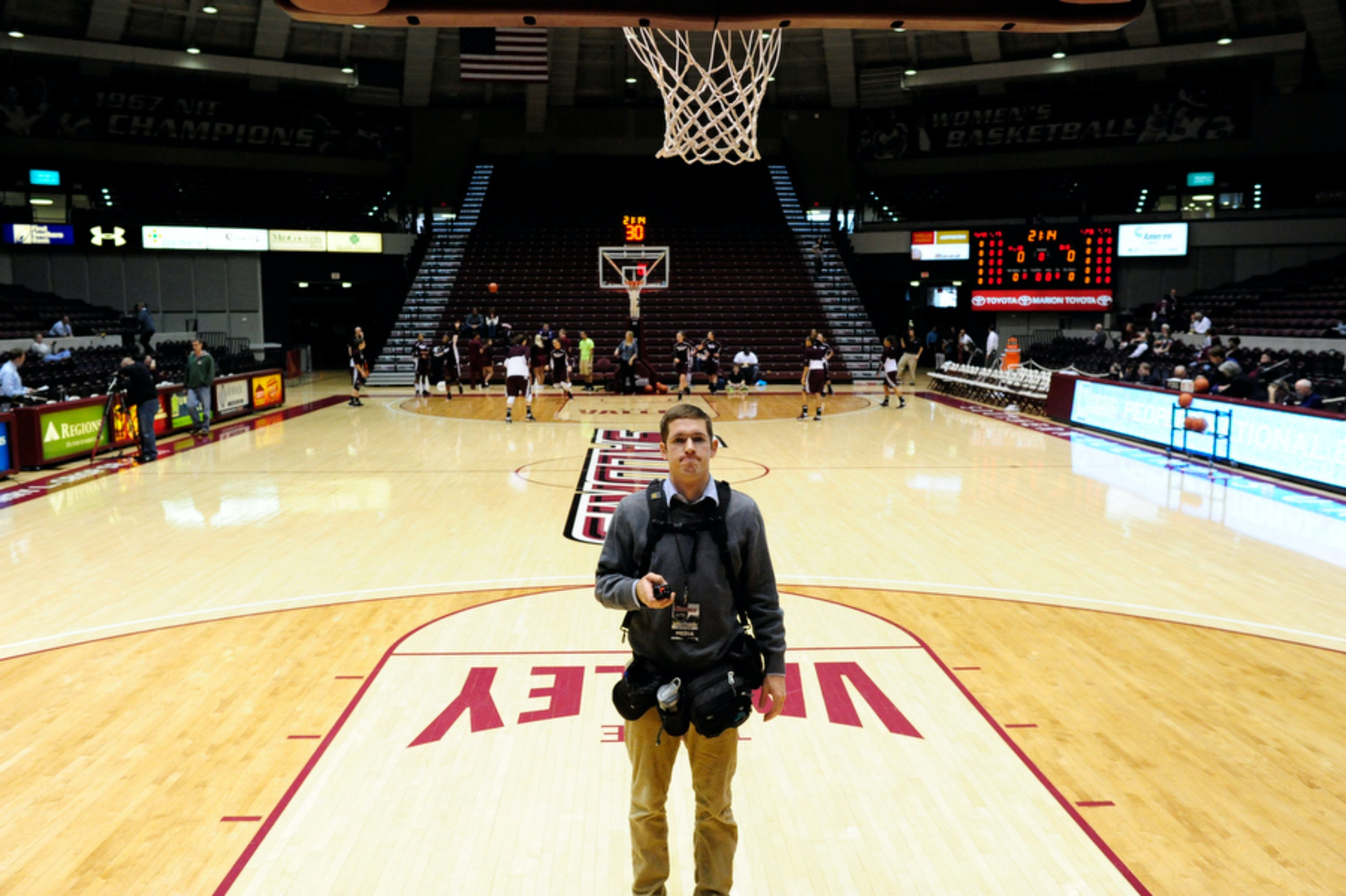 Test shot with the remote. Nikon D700 with 28mm f/1.8G lens, set to f/5 1/640 ISO 5000.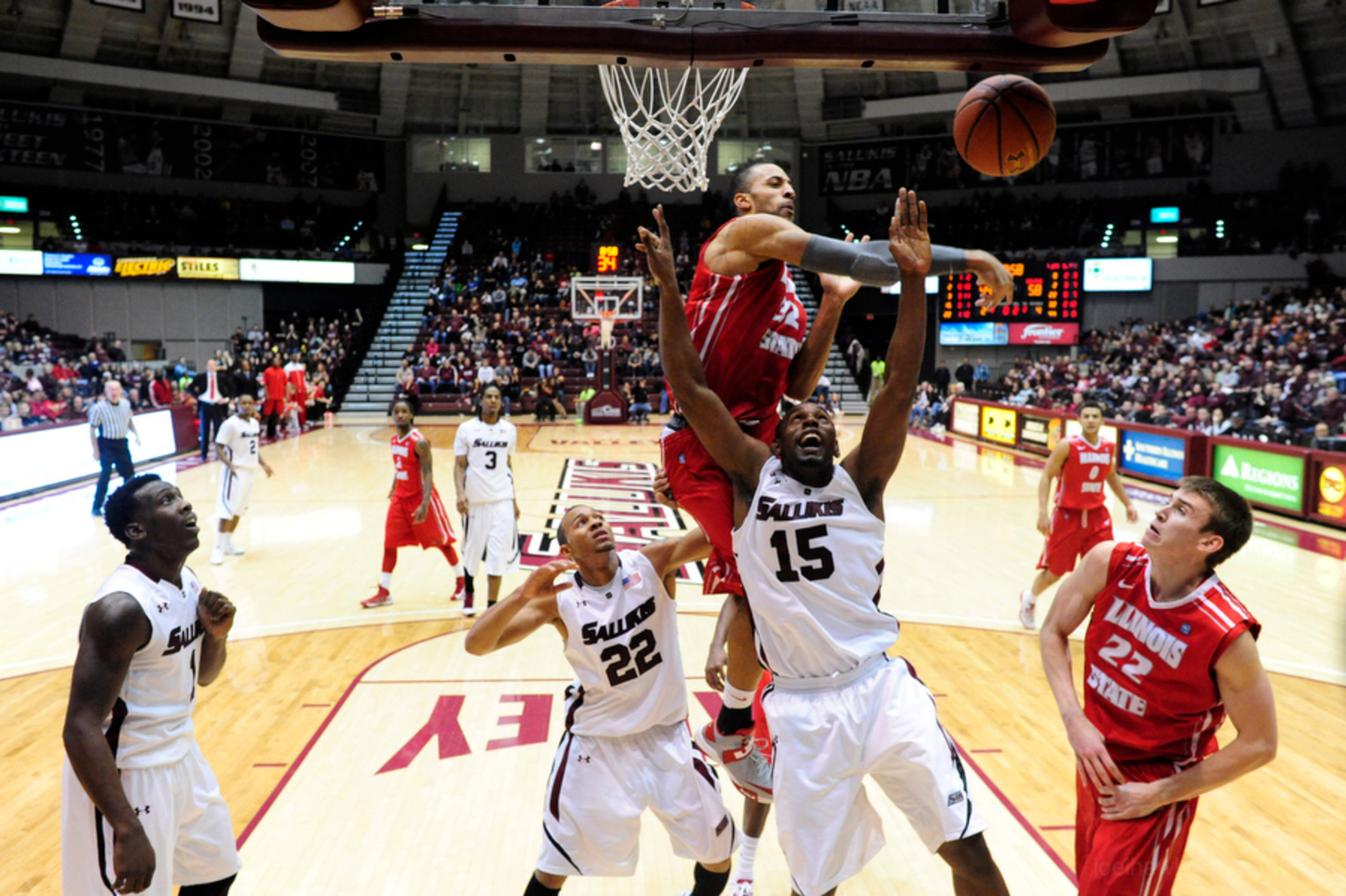 Sample image: Illinois State's Jackie Carmichael knocks away a shot by SIU's Dantiel Daniels during the Redbirds' 70-56 win over the Salukis at SIU Arena in Carbondale, Ill. on Sunday, Jan. 20, 2013. (Joel Hawksley / The Southern)